Comprehensive Training and Testing Capabilities to Track Compliance of entire organization

Cost-Efficient Training
It increases User's skills and expertise, reducing costs by eliminating the need for expensive face-to-face training, especially during unprecedented times like COVID-19.
Consistent Workforce Education
With standardized training & testing, all users and employees receive the same education and testing of knowledge to help keep the Organization compliant.
Intuitive Teaching Method
With interactive and adaptive questions through online access, content distribution and absorption is increased in both employees and users.
Reduce Privacy & Data Breach Risk
This minimizes the risk of compliance violations by ensuring that the entire Organization is current with changing federal & state regulations.
Quick Implementation & Go-Live
The system can be deployed and set up for any sized organization in less than a day. Simply upload a list of employees/users with predefined field mappings for information and set up training questions & content.
Compliance Reporting and Certification
By managing and reporting on all User's test-taking history, Intruno LMS Administrators can track an organization's certification status and respond to OCR audits with detailed reports.
User Friendly
Intruno's LMS is simple to implement for administrators and easy to use with a simple design so that learners can easily access the learning content and complete their training conveniently.
Active User Progress Tracking
It allows administrators to actively track user testing status and Organizational status.
Device Independent Learning
Intruno's LMS enables training on any device of the user's choice, time, and place.
HIPAA Compliance Reporting
Keeps your Organization compliant with HIPAA and other regulatory requirements and enables User's compliance reporting in cases of an audit.
Data Security & Confidentiality

All data and information are always encrypted 256 BIT AES at all times. It provides the highest level of security and confidentiality of all your test-taking information and results.
LMS Can Help Prevent Privacy & Data Breaches
Every task your staff performs affects the Patient's health, privacy & security—whether they are in a patient-facing role or not. It's absolutely crucial to provide training on sensitive data and information, keeping it secure at all times. A well-implemented Learning Management System will help to effectively organize training courses, track learner's progress, and improve the learning experience – while also reducing the cost of incidents and lawsuits.
Cost of a Healthcare Data Breach
Intruno's cloud-based LMS module is designed as a self-paced training & testing platform for any number of employees/users. 
It facilitates the registration and tracking of learners in competency-based courses for compliance. They can complete online quizzes and track their continuing education to stay in compliance. Administrators can track the progress of individuals or groups of users and set predefined success criteria.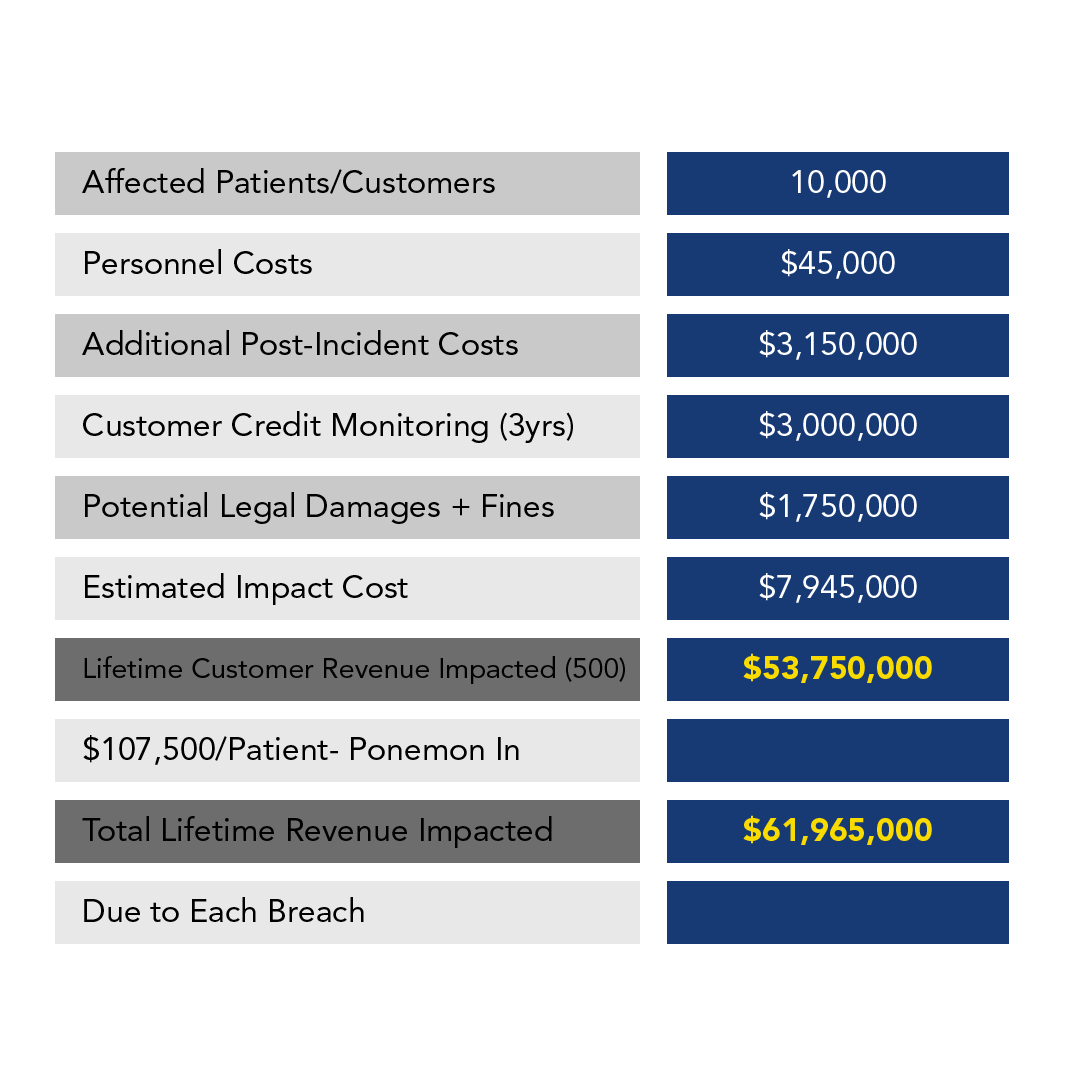 Experience the ease and agility of Intruno's LMS