How Does it Work ?
Intruno's Incident/Investigation management product is designed for organizations that do not want a full-fledged GRC (Governance Risk & Compliance) product, but a more simplistic yet comprehensive system to track and manage all types of incidents and investigations.
This product can also connect to Compliance portals/ Intranet Form submissions using an API to automatically create an incident when someone submits a web form on the company's intranet.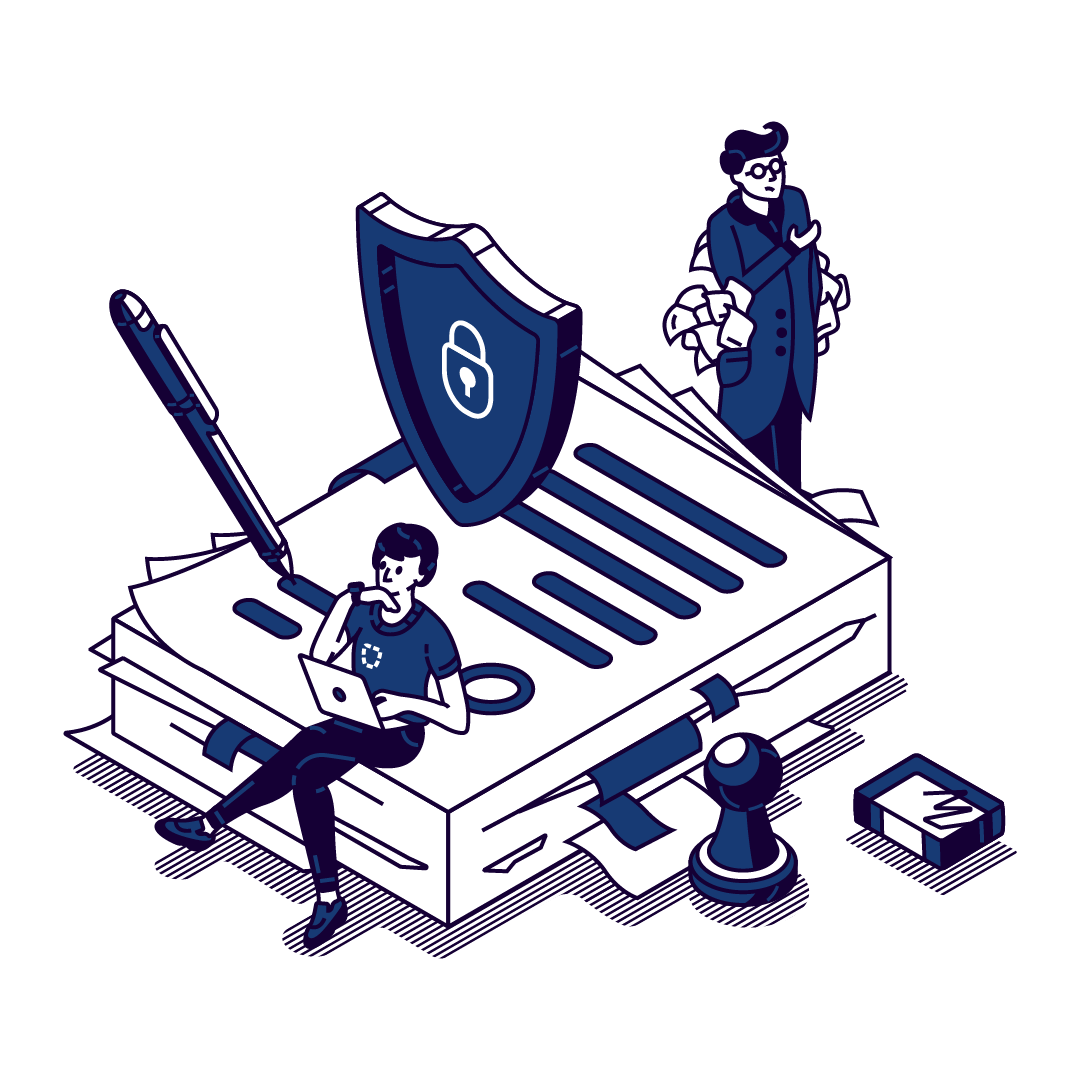 Intruno's Incident Management Can Work For Any Type Of Incident Tracking & Investigations
Compliant, traceable and auditable
Comply with all relevant regulatory requirements like HIPAA & GDPR. Improve data
traceability and auditability, enhancing the transparency of your reporting procedures.
Fully integrated for incident lifecycle management
The fully integrated nature of our software enables easy, on-the-spot incident logging. Incident investigation and sophisticated root cause analysis means one can cover the entire incident management lifecycle.
Insight oriented
Follow up on corrective actions to avoid future incidents and perform consistent
investigations to build prevention knowledge.
Foster a safety culture
Promote positive, safe culture by encouraging employees to report incidents and near-misses through mobile devices. Ensure quick notification of incidents to the appropriate personal. Follow up effectively on preventive actions to minimize occupational safety risks.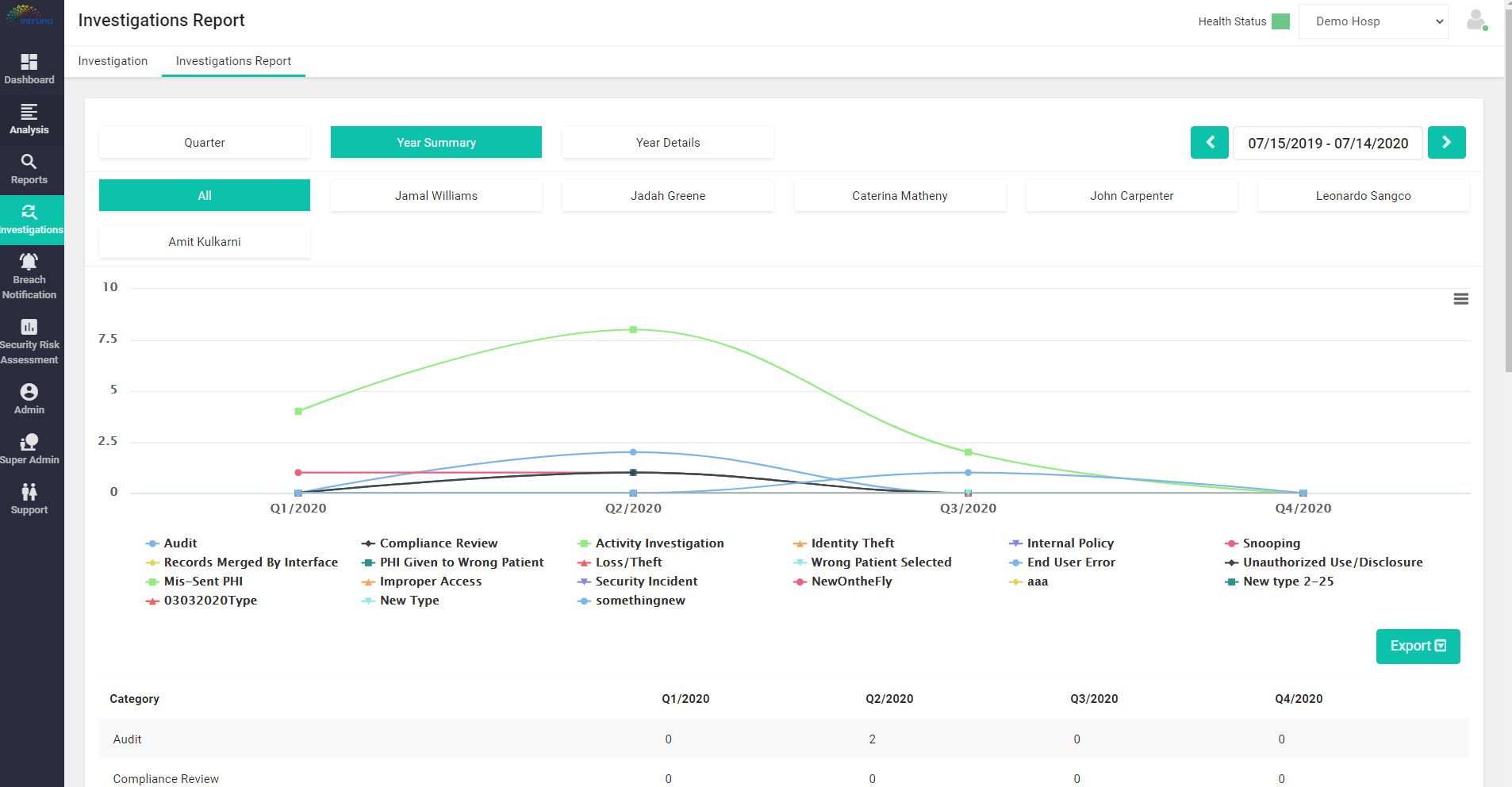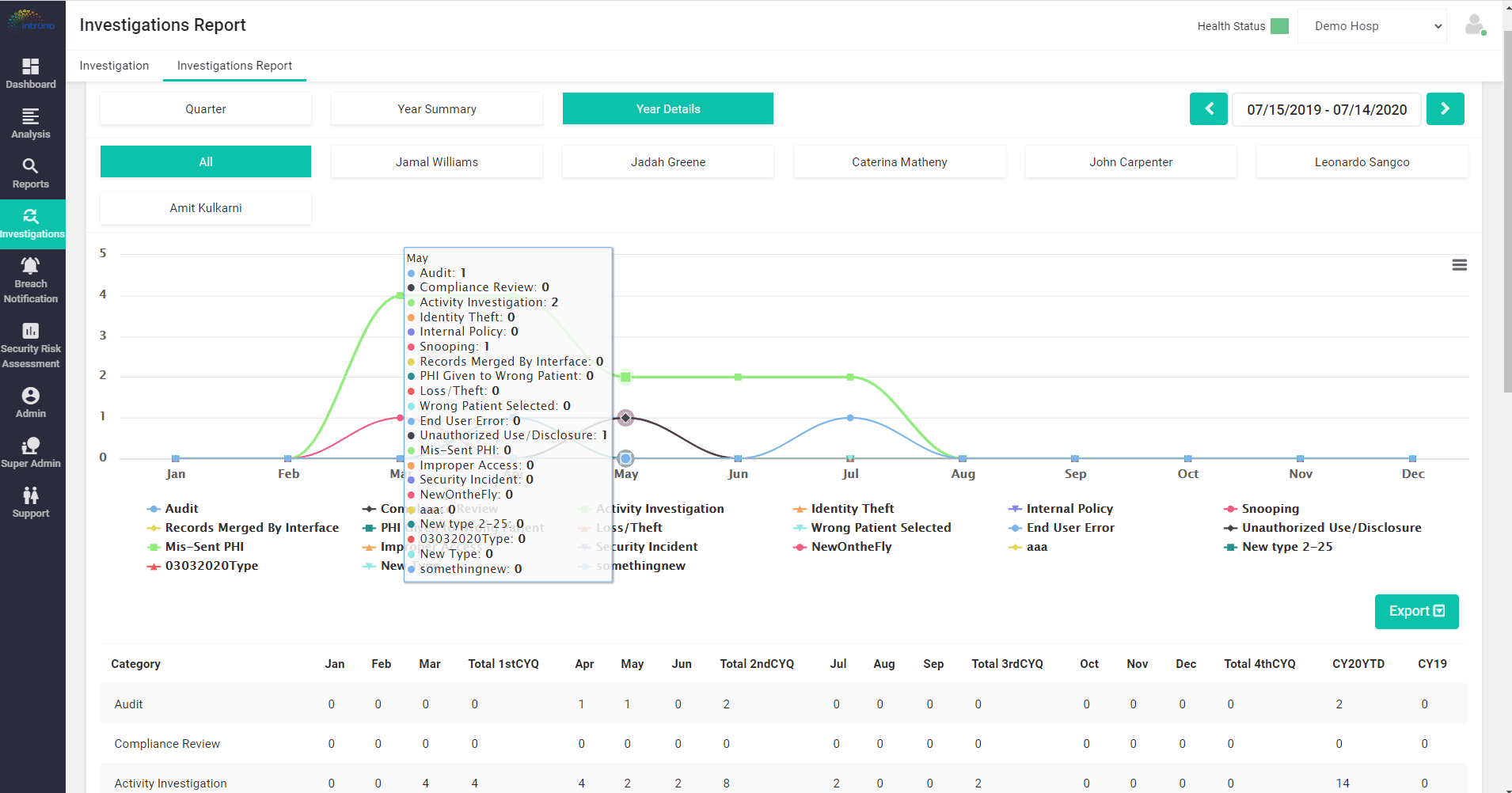 Who Are The Conventional Users Of The Intruno Platform ?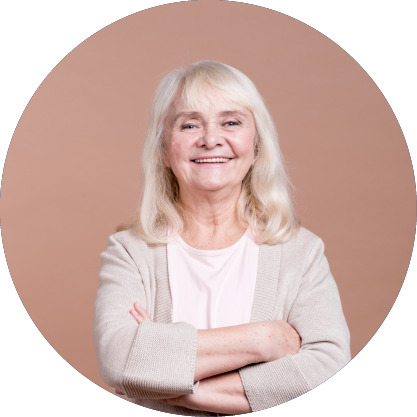 Compliance Officer/ Privacy Officer
Intruno helps you to perform executive level review of cases & investigations, track litigations and ensure the organization's compliance with various State & Federal regulations.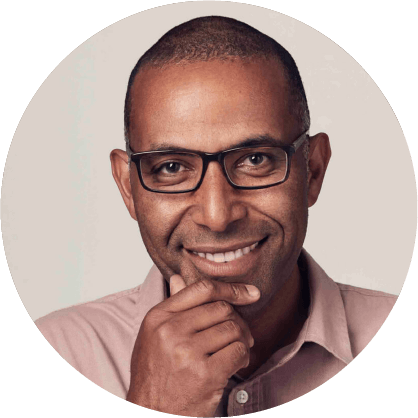 Chief Security Officer/ CIO
Intruno helps your team to perform security risk assessments, track data breach investigations and enables you to provide input into privacy & breach investigation cases from an IT security perspective.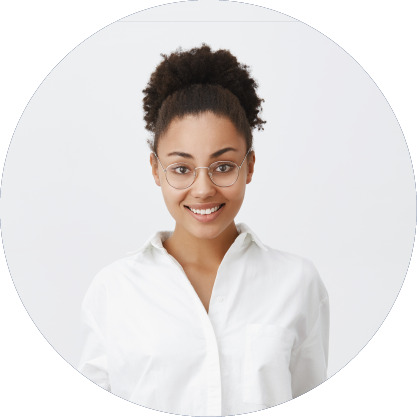 Compliance/Privacy Analyst
Intruno helps you with daily review of Anomalies and Alerts for organizational policy violations, helps to automate follow ups with users/ supervisors and quickly complete investigations.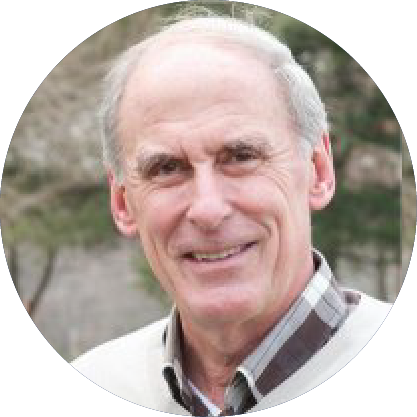 Chief Integrity/ Responsibility Officer
Intruno helps you to better prepare for board level reporting for all corporate compliance matters and provides executive status of major events investigated across any geographic region or individual facility.
Ready to see Intruno in action?