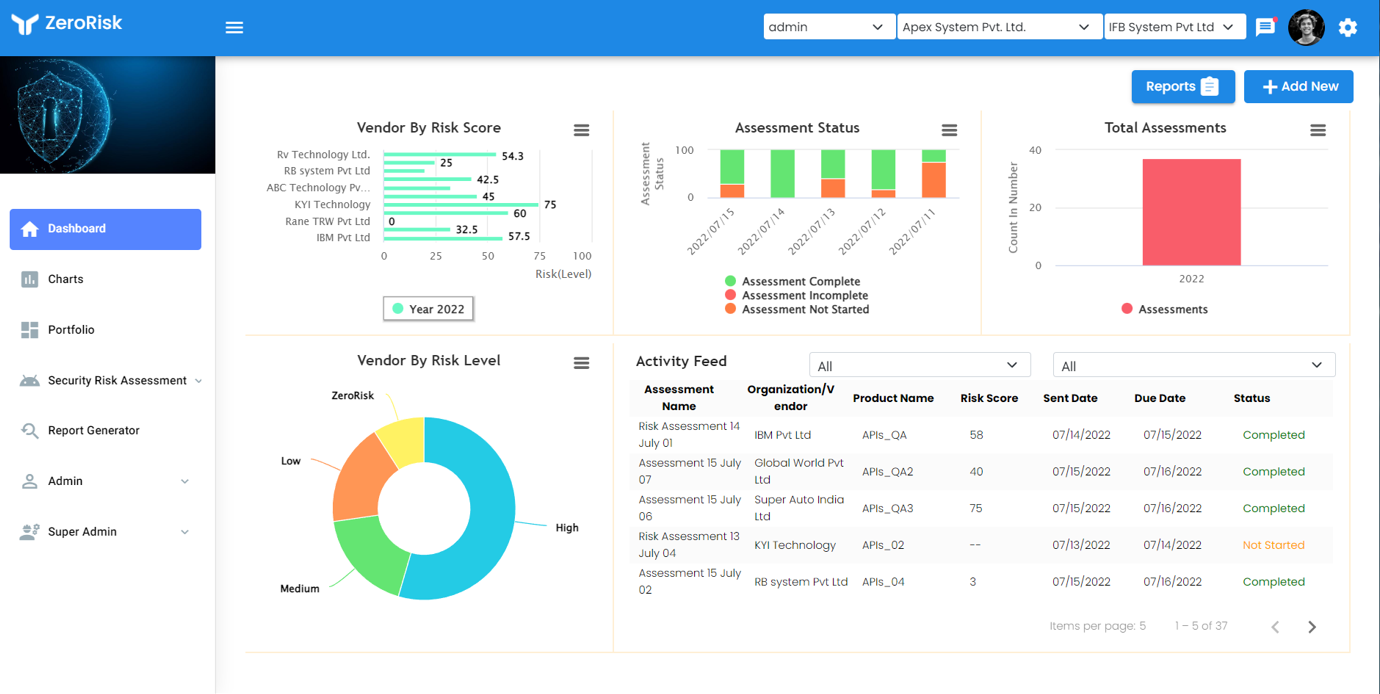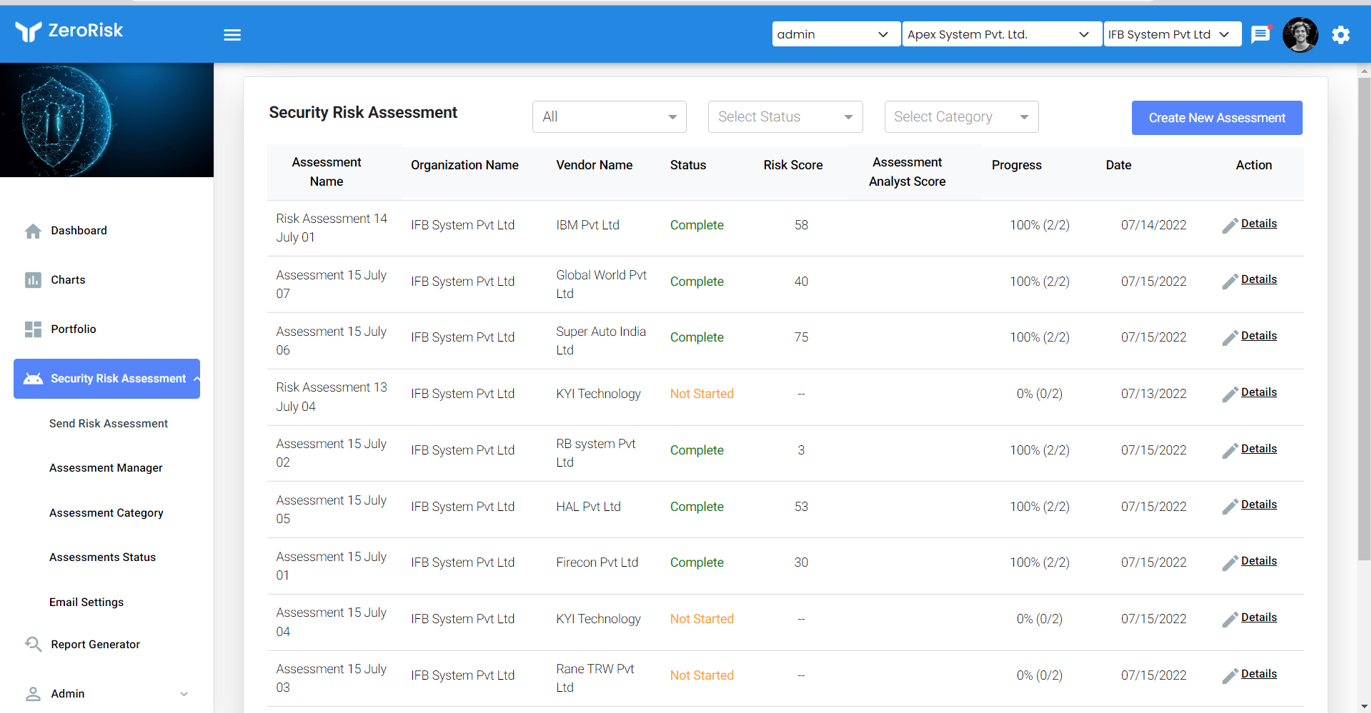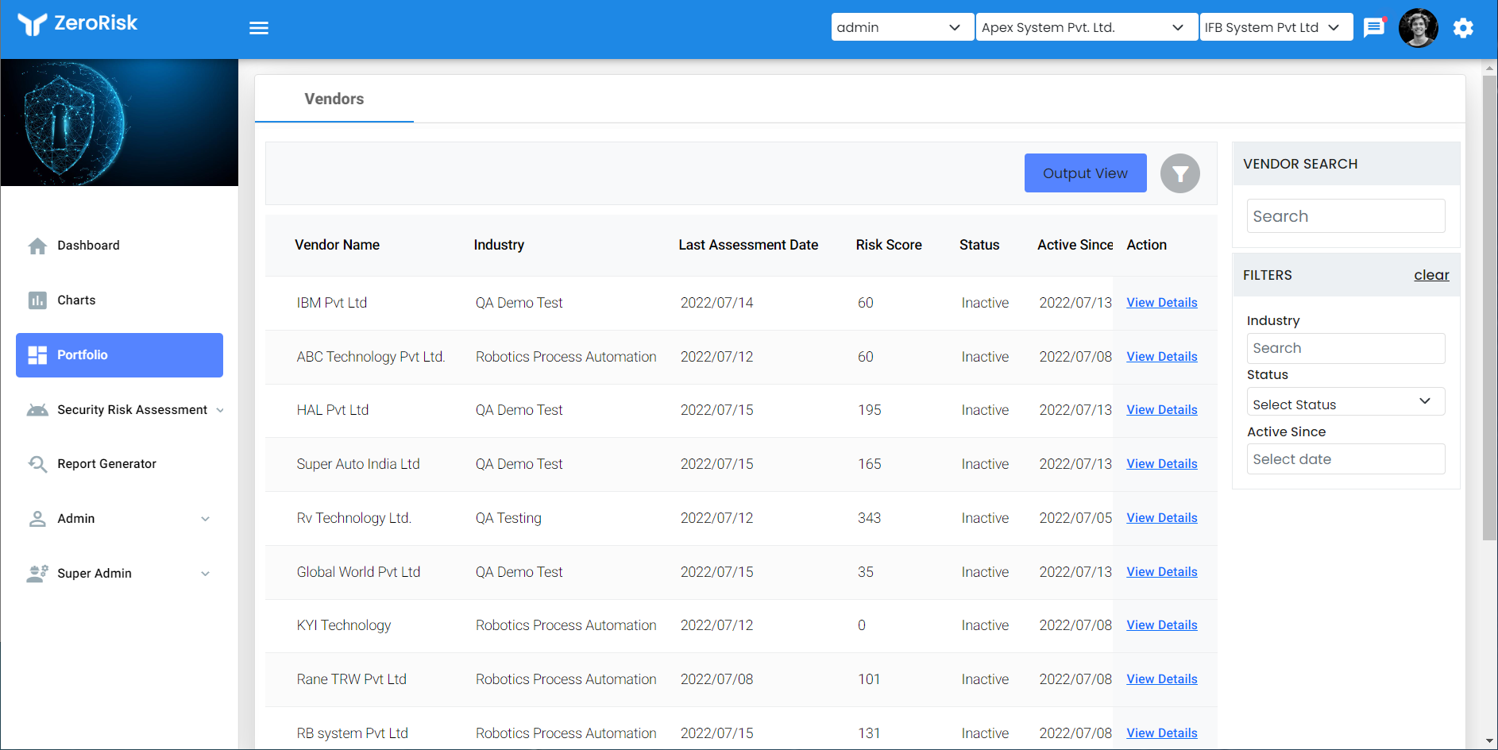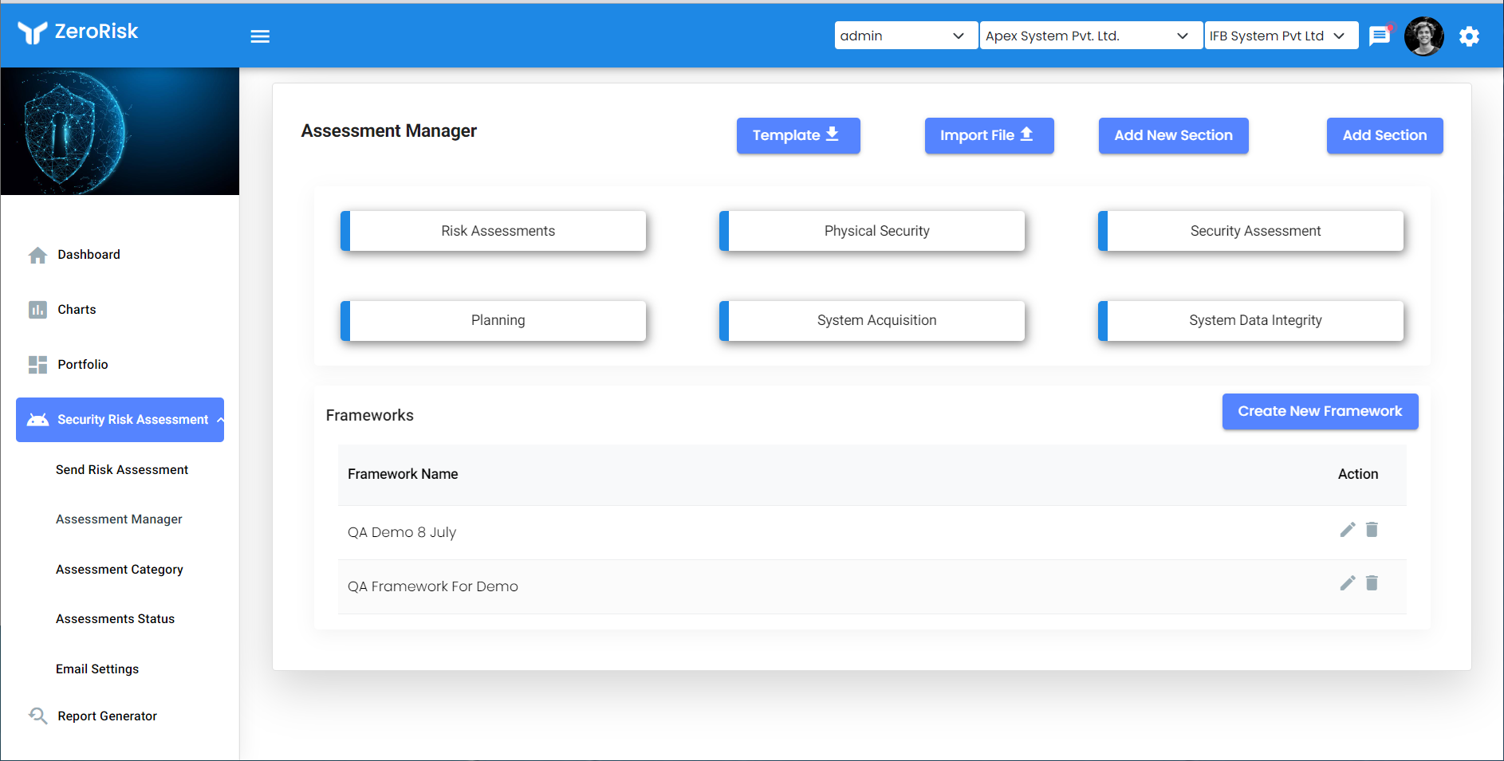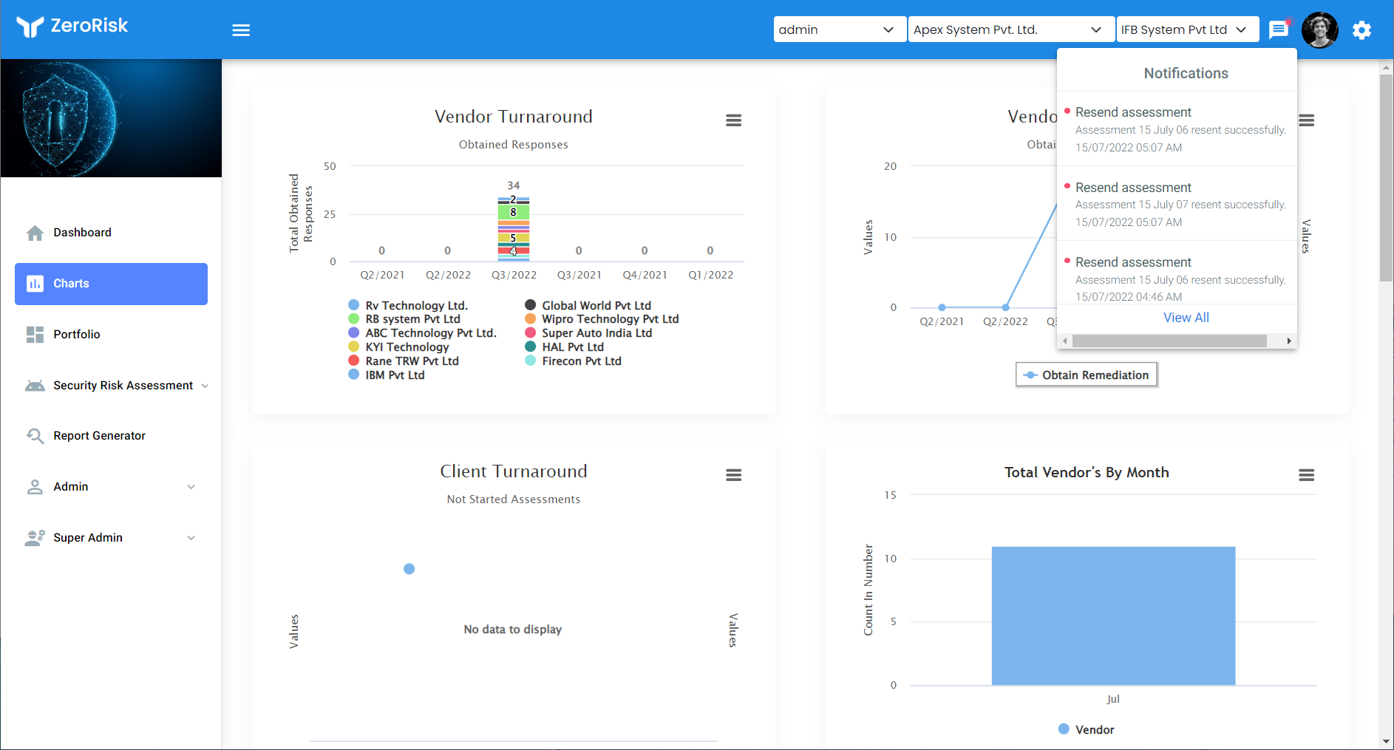 Intruno's Zero Risk Provides a Comprehensive Overview of your Vendors and their Security Risk Posture.
Assign Assessment
Client requests assessment via VRM application or email.
Risk Analyst sends introductory email to vendor, which provides details regarding the questionnaire and process.
Vendor

Vendor POC completes vendor assessment questionnaire with all supporting documentation, if required/applicable.
Analysis
Risk Analyst reviews the VSM application submission for completion, thoroughness of answers, and that all required documentation for the given use-case/solution are submitted.
Zero Risk Dashboard
Easily view vendors assessed by 
Risk Level & Score. View Assessment Statuses, Activity and Progression on Active Assessments. Live updates on assessments completed/ in-progress as well as overdue.
Executive Reporting & Vendor Tracking
Track Progress in a single dashboard. Metrics  to include average vendor security ratings & twelve-month overview, individual vendor risk ratings breakdown,  sort by highest and lowest rated vendors and grouped by category.
Vendor Tiering
The Zero Risk platform allows you to classify & identify your vendors based on inherent risk. Questionnaires can be customized to fit these needs, or simply import a industry standard template from the library.
How Does it Work ?
Intruno's ZeroRisk team starts by onboarding one or a group of vendors and their respective contact personnel, supplied by our customer. 
ZeroRisk has a built-in workflow and a library of templates for various types of standard or custom assessments that vendors can be assessed on.
The entire system is automated and an analyst can interject at anytime to override risk ratings and do a secondary check of any supplied information.
Security Risk Scoring of Each vendor can be shared across the community risk registry.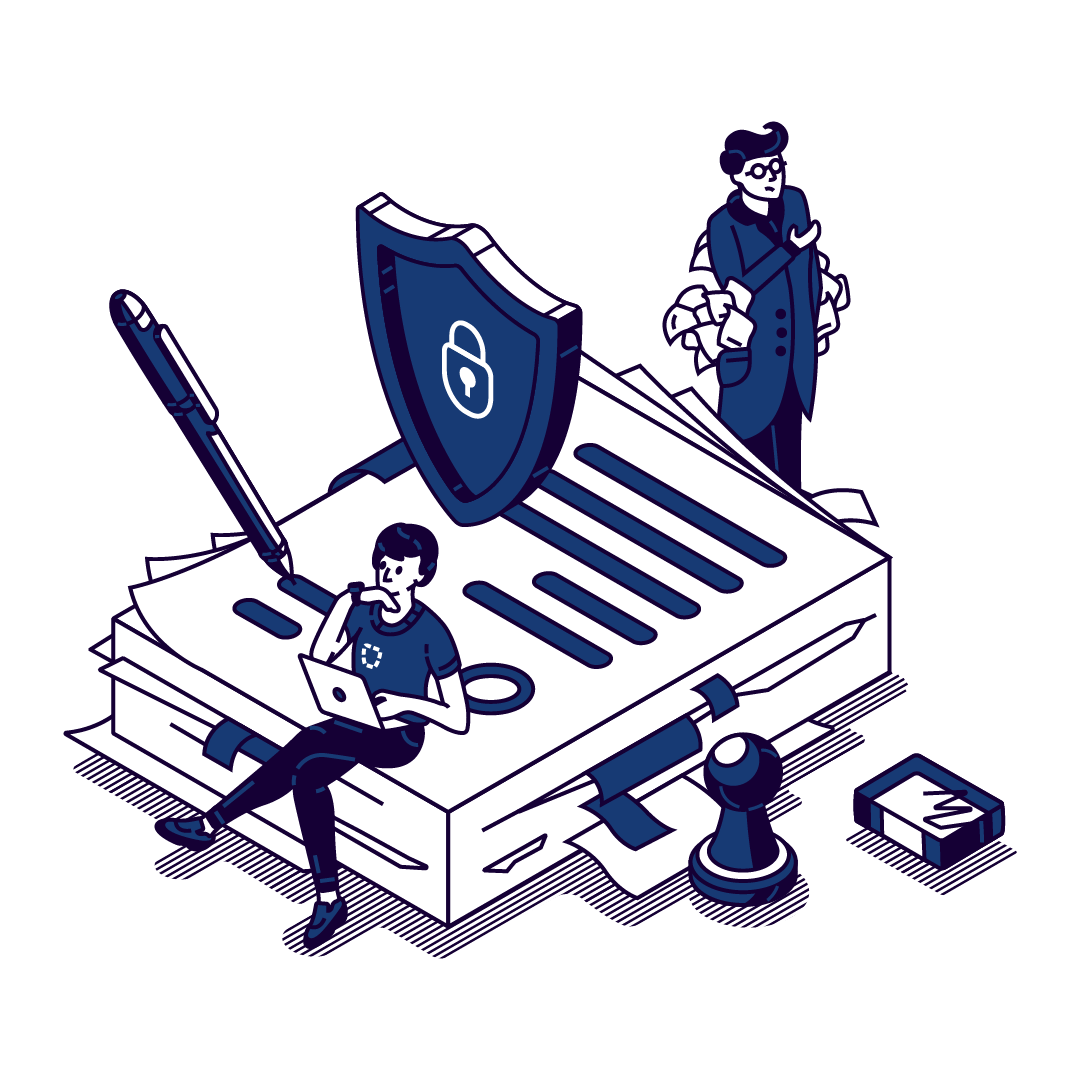 Ready to see Intruno in action?