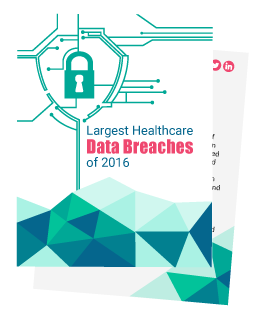 DOWNLOAD THE REPORT ON LARGEST HEALTHCARE DATA BREACHES OF 2016
IT'S NOT A MATTER OF IF YOU WILL EXPERIENCE A DATA BREACH.
IT IS A MATTER OF WHEN,  AND
WHAT THE COST TO YOUR ORGANIZATION WILL BE.
--- 90% of hospitals self-reported
a databreach or privacy violation
during the last two years, and 55%
originated from an employee or
vendor. It takes an organization on average
226 days to detect a databreach and
69 days to contain it. During this time
hundreds of thousands of pieces of
personal protected information can
be stolen. In the past 6 years data breaches and
privacy violations have cost the
healthcare industry $31 Billion
dollars and the loss of
organizational trust.
THE FUTURE OF HEALTHCARE PRIVACY & DATA BREACH PROTECTION
---
Intruno Ambient Cognitive Privacy Surveillance uses advanced behavioral analysis and machine learning
to provide the ultimate intelligent defense against Privacy & data breaches, originating from
both malicious insiders & stolen credentials from phishing attacks.
WHAT IS INTRUNO?
Monitors individual user access to identify stolen credentials or unauthorized insider activity.
Machine learning creates behavioral fingerprint for every authorized credential.
Dashboards provide intuitive search functions for investigation and audit reporting.
Timely alerts for prompt and accurate breach & privacy detection to mitigate potential losses.
HOW INTRUNO WORKS?
Intelligent SIEM platform: The collector agent, collects "Audit Logs" from various clinical (EMRs) and (ERP & Scheduling) systems storing patient data, sends it to the analytics and Machine learning engines.
Machine learning algorithm: Based on access history and a risk rating system, identifies rogue users to alert authorities through forensic reporting and fraud detection alerts.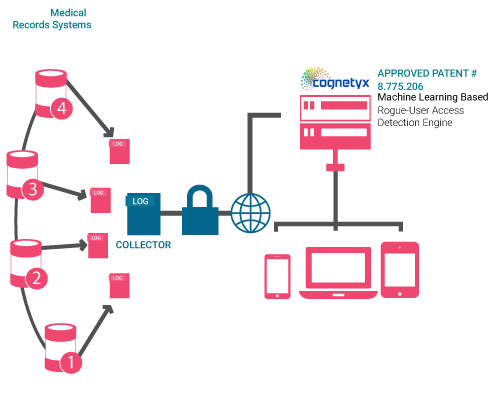 BENEFITS OF INTRUNO
Compatibility: Easy to integrate with multiple EMR systems.
Prompt timely alerts: Breach Alerts generated through patient rules engine via email, phone, and text message.
Integrated case management: Simplied investigations & assignment.
Centralized reporting: Ecient log collection and reports enabling insight into privacy monitoring.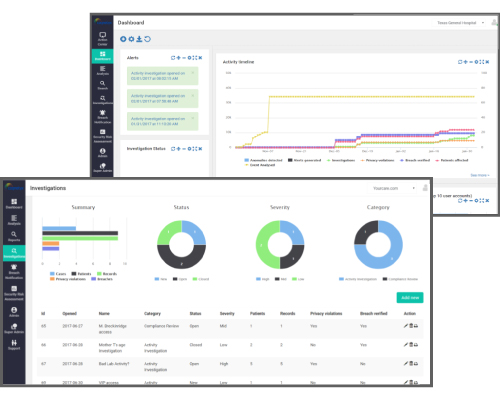 WHY INTRUNO?
Intruno provides intelligent behavioral based rogue user detection to mitigate your risks and comply with HIPAA-HITECH regulations.
Our patented breach reporting and detection system makes manual audit process efficient through automation. The machine learning engine and proprietary risk rating engine helps identify rogue users and alerts authorities in real-time.In-depth and actionable forensic reporting makes breach detection logical and more accurate than ever before.
Our value-added services of managed auditing & security risk analysis deliver efficiencies and reduce costs.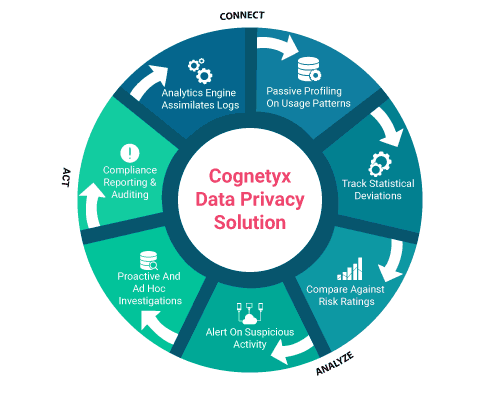 "Today's multi-faceted Privacy & Security investigations
in healthcare systems cannot be solved with yesterday's technology"
– Amit Kulkarni
CEO, Intruno
Simple and Easy to use Patient Privacy Monitoring
With patient privacy monitoring solutions, several compliance mishaps and issues can be prevented. Various unavoidable situations can also be managed well with proper healthcare privacy monitoring & investigative system. It's easier to detect healthcare privacy & data breaches and ensure the safety and security of the patients. Intruno is dedicated to helping you proactively monitor the essential HIPAA Audit compliance functions continuously to not only make you compliant but also really proactive and help secure your patient's data.
Using the right mix of Advance machine learning analytic and behavioral profiling, of users, our system helps the privacy experts get a complete picture and solve investigations to get peace of mind. When the patients' information is actively monitored there are very few things left to really worry about.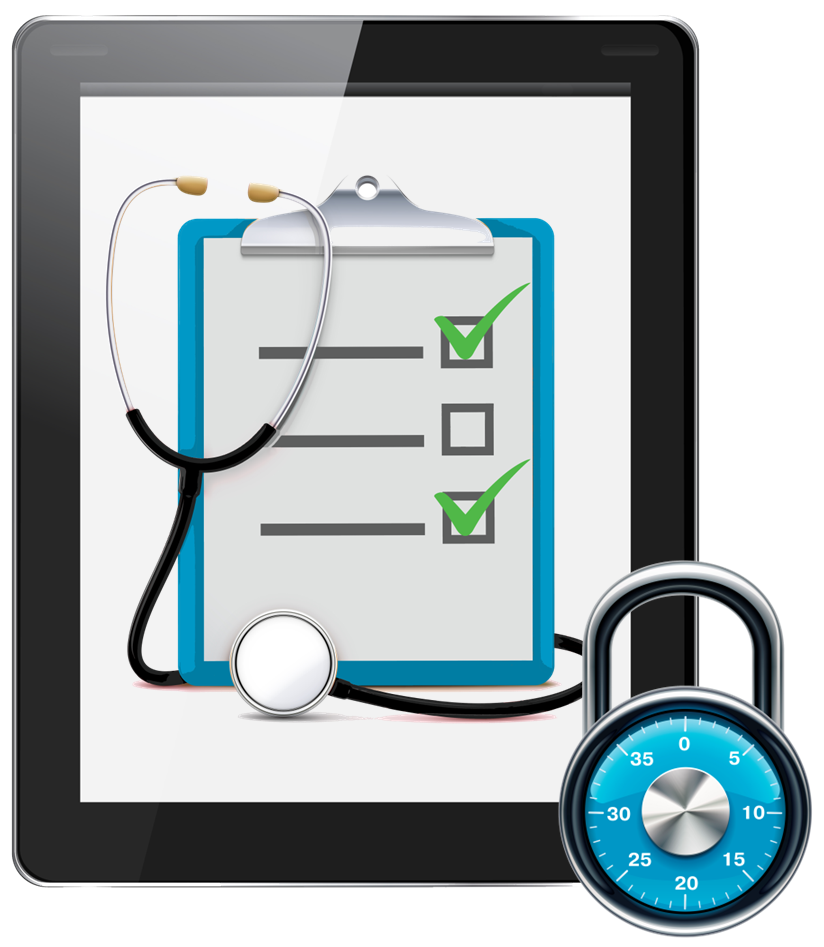 Healthcare delivery systems face a lot of problems with administrative and technical burdens. Intruno understands these challenges and provides all-in-one-solution for monitoring patient privacy and its security and completing those investigations which normally take a lot of time. Our system works well with any size of the organization as its quite flexible; whether deployed on premise or in the cloud. We aim at providing cost effective patient privacy monitoring system to offer proactive monitoring and analysis. Powerful 360° Surveillance 24/7 ensures the safety of patients. With years of experience in the industry, we have worked with several hospitals, Laboratories, urgent care centers, and overseen thousands of healthcare providers and helped them offer an effective patient privacy monitoring system.
When organizations use Intruno for monitoring patient privacy & proactive data breach monitoring, you can be assured that you would be able to timely identify culprits. Any kind of ransomware attacks can be identified quickly and further spread be prevented. You would get notified about any activity of breach and so, theft of data can be timely detected and holes closed. The dashboard will allow you to make wiser decisions for the quickly completing investigations and getting deep insights quickly. Get in touch with us now to know more about solutions that can detect and protect patient privacy.